The next generation of the Original PostMaster, a family of solutions.
PostMaster Plus® is a family of steel posts that are a revolutionary alternative to wood posts and traditional round metal posts.   With the PostMaster Plus, you never have to make the difficult decision of who gets the "prettier" side of the fence.  Its engineered design makes it easily covered, providing a true good neighbor fence.

Continued excellence with time proven performance. Master Halco, the leader and innovator of the Original PostMaster.
Master Halco, in partnership with Alta Forest Products and local Miami Contractor Royal Fence, had the opportunity to give back in a very special way.  Military Makeover with Montel Williams, a reality show that renovates veterans homes, did their first entire property makeover.  Master Halco built the fence for a very deserving family, the Hixon Family.
Chris Hixon, a 27-year Navy veteran (5 active, 22 reserve), served in Desert Storm and Desert Shield.  He had been working most recently as a coach and athletic director for Marjory Stoneman Douglas High School.  On February 14th, 2018, Chris sacrificed his life during the Parkland shooting while running back inside to try to save students' lives.
This brand new fence transformed the Hixon's backyard.  Taking their old, shaky wood fence down, they upgraded the entire look by replacing it with a beautiful new Western Red Cedar Horizontal Board-on-Board fence.  This fence was made with Master Halco's patented product, the PostMaster+.
Post can be easily hidden from view on both sides

Limited Lifetime Warranty

Withstands up to 73 MPH winds

Designed to work with standard 2×4 rails

Can be used for almost any wood fence style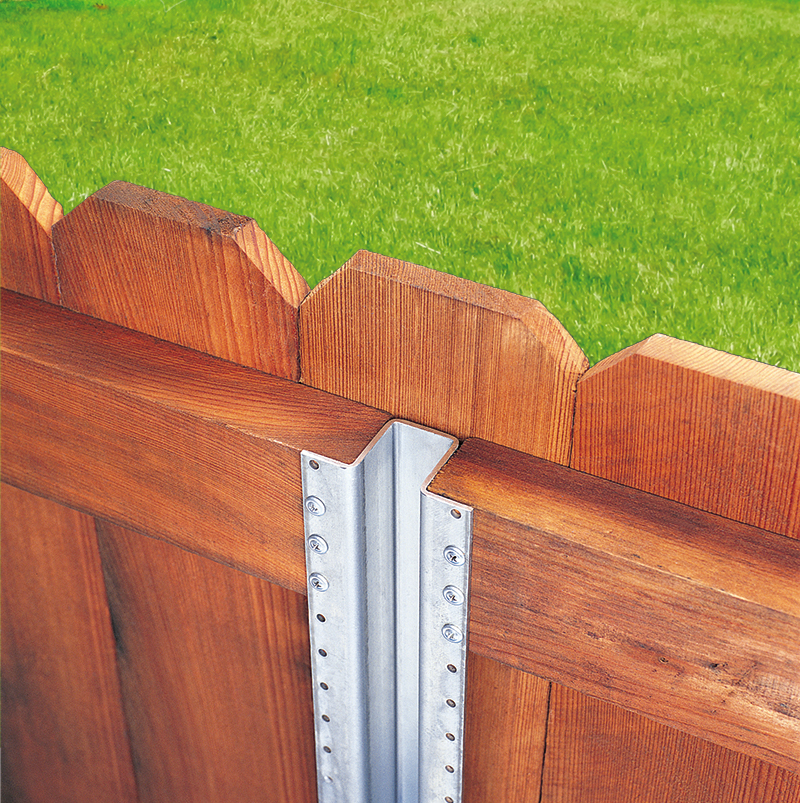 The invisible steel fence post
PostMaster is the only steel fence post on the market designed to be hidden from view.
Residential
With a Lifetime Limited Warranty you will not have to worry about replacing your fence in just a few years.
Home Owners
If you home currently uses wood or steel fence posts PostMaster is the solution to have both a steel post fence and the clean look of wood.
Commercial
With the use of horizontal fences on the rise for multi-family residential, commercial, and even restaurant sites, PostMaster is the easy way to do it.
A Fresh Look
If your commercial property is looking to create a privacy fence, PostMaster is a great solution
DIY
We have partnered with several large retailers so that homeowners can use PostMaster posts for DIY projects.
Available Nationwide
While many stores stock the 7'6″ PostMaster, all of the stores can special order any sizes that we make.
Build Your Ideal Space
With PostMaster any design you want is possible.
Our Homeowners Say
"I could not be happier, my property lies next to a lake where we regularly get 50+ mph wind gusts.  The winds pushed over my old wood fence with wood posts.  Six months after install, my PostMaster fence is still perfectly straight."
"When I replaced the fence around my backyard, I had to make 3 fences both meet the township fence regulations and match my neighbors' fences.  PostMaster made the job easy by being able to change styles without having to use different posts for each section."
Building Inspiring Fences
If you are ready to get a quote on your next fence just click the link.
Only takes a few seconds!